ABOUT FELIU MARTÍN
Feliu Martín learned his trade from his father and grandfather in La Floresta (Lleida) by vocation, based on the day-to-day practice; on empiricism. He has been giving shape and life to stones for more than 26 years. For 16 years he was the chief responsible for the stonemasons of the Sagrada Familia Temple in Barcelona, where he was also the consultant in everything related to stone, traveling all over the world in search of the best stones to continue this masterpiece.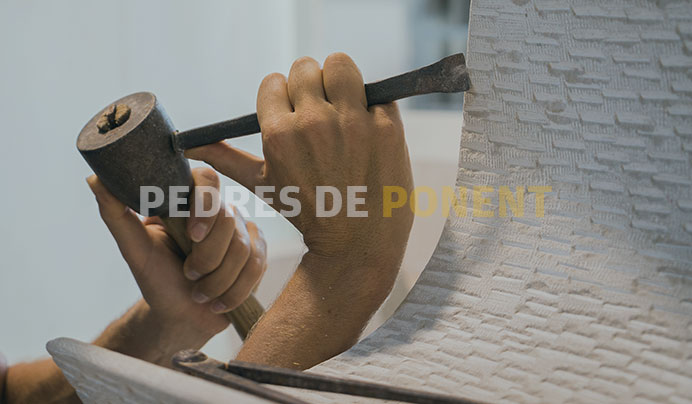 He particularly loves teaching and disseminating his noble profession. He has taught at several Workshop-schools, training future stonemasons, and took part in many national and international lectures, as well as appearing in numerous reports and interviews on television worldwide.
In recognition for his professional career, his company was declared « Best family business of Lleida » by the Regional Council of Lleida in 2006 and in 2008 he received the title of « Master Craftsman », granted by the government of Catalonia. Nowadays, Feliu Martín combines working in his company PEDRES DE PONENT SL and teaching as a professor in the MOLLERUSA high school, in the stone carving module.
This centre has thus become the first high school in Spain authorised to officially certify students in that field.
See Feliu´s CV
STONE DESIGN
CREATION, WORK…UNIQUE PIECES
GALLERY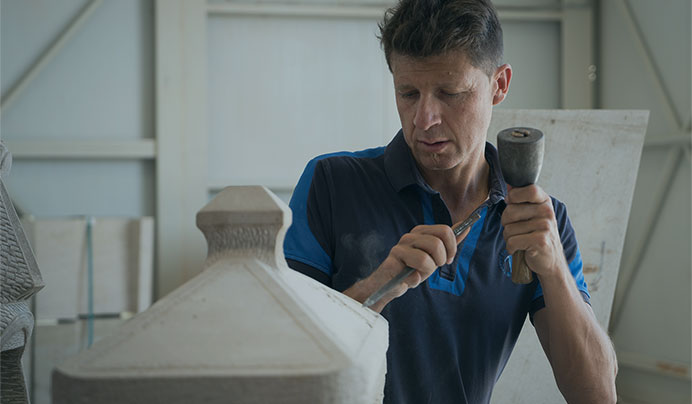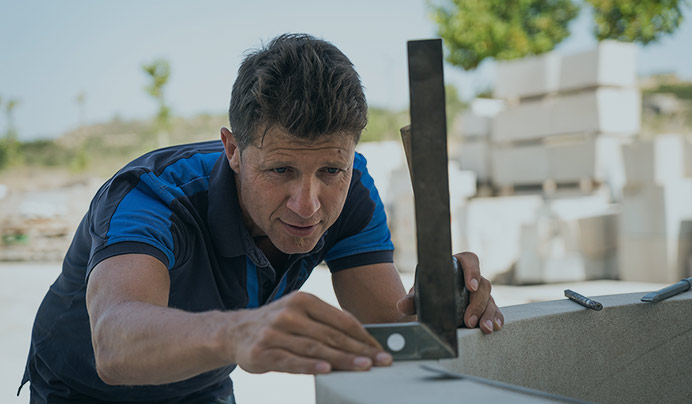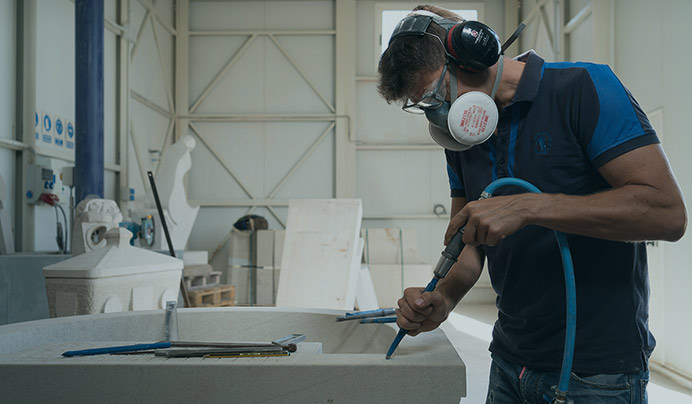 VOCATION FOR STONE
"Being a stonemason is a philosophy of life ."
Feliu Martín
Feliu is multi-faceted in this field. He has been fully engaged in emblematic restorations such as Barcelona Cathedral, the Monasteries of Poblet, Santes Creus and Vallbona de les Monges, in an endless amount of public and private works, as well as in all types of monuments and sculptures scattered around the country.
His tireless mind is constantly seeking to find artistic projection and design of stone fused with other items, in order to create art and beauty, with a wide range of possible applications: from sculpture, as a single unit, to artistic and customized furniture design, not forgetting decorative and functional art through exclusive pieces, fabricated with the correct combination of craftsmanship and the latest technology.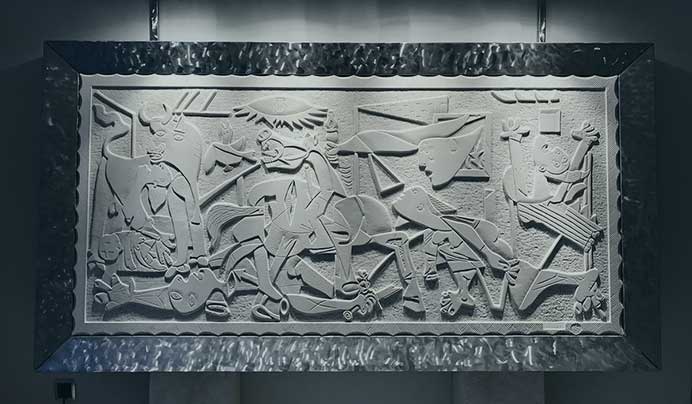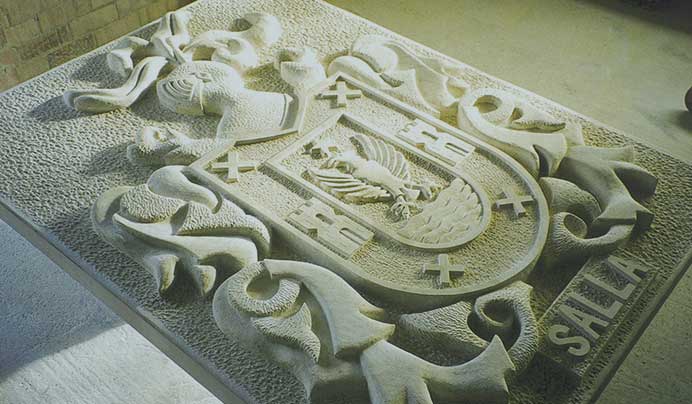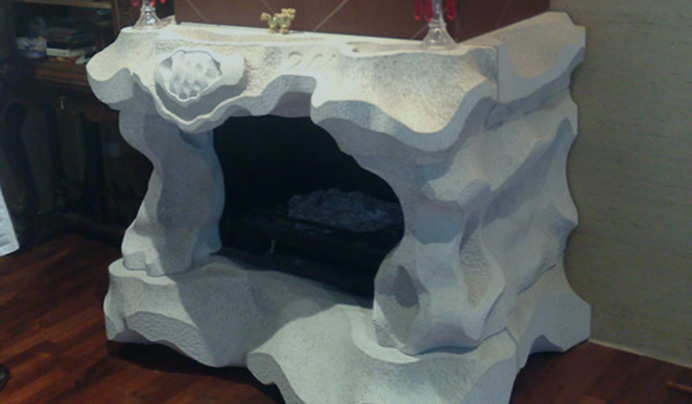 AT THE FOREFRONT OF TECHNOLOGY
In recent years Feliu Martín has specialized in software and machinery assisted by CNC, in order to mechanize and form complex geometrical shapes in stone. He works closely with his engineers in top-level companies in this field. His continued training has led him to attend numerous international exhibitions to learn about technological advances first-hand.
Feliu runs a second company (PDP STONE CONSULTING SLU) dedicated to advising national and international firms about the incorporation of new technological means, tools, optimizing the results, consumable yields, diamond tools, etc.